Latest topics
»
AARs - post here all after battle comments and replay files
by
Uncle Billy
Today at 10:11 am
»
Napoléonien Stratagème - Follow the Eagle!
by
Lancier
Yesterday at 6:28 am
»
Scouting crashes
by
Taff1943
Mon Jan 14, 2019 8:54 am
»
Impromptu Games
by
Grog
Sun Jan 13, 2019 1:43 pm
»
Waterloo 3D
by
Mr. Digby
Fri Jan 11, 2019 12:34 pm
»
Email about new messages error
by
ushiri
Fri Jan 11, 2019 12:26 pm
»
Marching in columns suddenly shift to other formation ?
by
ushiri
Fri Jan 11, 2019 12:25 pm
»
Problem with KSFrenchScenario 2
by
Taff1943
Tue Jan 08, 2019 10:39 am
»
KS Napoleon Mod 1.29 & Supplemental Maps 1.19 Released
by
Taff1943
Mon Jan 07, 2019 1:43 pm
»
Stand-alone OOBs
by
remus
Sun Jan 06, 2019 10:18 pm
»
Supply wagons, why do they exist ingame and how can they be improved.
by
Martin
Sat Jan 05, 2019 10:29 am
»
Possible to adjust minimum camera height ?
by
Uncle Billy
Sat Jan 05, 2019 10:16 am
Statistics
We have
1030
registered users
The newest registered user is
EF
Our users have posted a total of
25505
messages in
2017
subjects

We've got another quick survey for you on a design question. If you could please just give us a few seconds and tell us which of two typefaces you prefer, it would really help us a lot. Bonus: you get a sneak peak at the incredible interactive Order of Battle Table editor!
http://general-staff.com/we-need-your-feedback-on-the-legibility-of-these-fonts/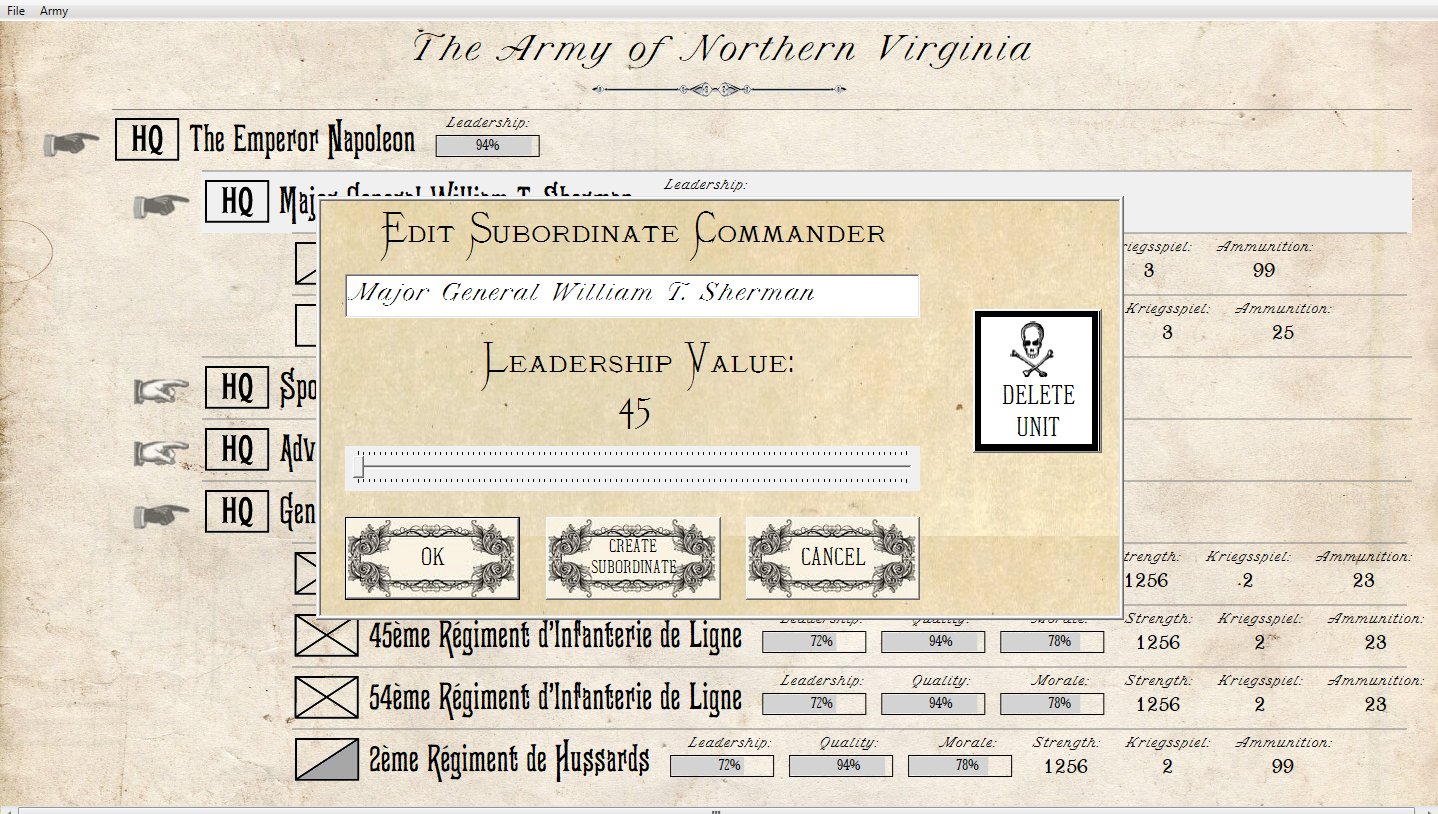 I prefer the simpler, bolder background font rather than the top-layer more flowery font.

EDIT: Oops, didn't check the link to see what the actual choice is! I actually prefer the simple bold main sheet typeface over both the Phectic and Monastic fonts. Both seem too fussy and flowery to me. Can you go with the background sheet font throughout? Generally I think, designs that use a single font are easier on the eye than layouts that use two different fonts.

_________________
The other Martin - Charles Reille, le dernier Maréchal de France.

"Any hussar who has not got himself killed by the age of 30 is a jackass." - Antoine Charles Louis Lasalle, commander of Napoleon's light cavalry, killed in battle at Wagram 6 July 1809, aged 34.

"I had forgotten there was an objective." - Generallieutenant Mikhail Borozdin I

Mr. Digby




Posts

: 5057


Join date

: 2012-02-14


Age

: 59


Location

: UK Midlands



It's very easy to go overboard with Victorian typography!
Thanks for the feedback! If you are interested, there's a formal voting system at
http://general-staff.com/
to register your vote. Looks like simplicity is winning by a mile!

---
Permissions in this forum:
You
cannot
reply to topics in this forum