Latest topics
»
Impromptu Games
by
Mr. Digby
Yesterday at 6:08 pm
»
SOW Scenario Generator
by
Uncle Billy
Mon Mar 18, 2019 4:33 pm
»
AARs - post here all after battle comments and replay files
by
Mr. Digby
Sun Mar 17, 2019 5:05 pm
»
National Library of Scotland online map collection
by
Mr. Digby
Sat Mar 16, 2019 2:29 pm
»
2019 AGM & Club Elections
by
Martin
Wed Mar 13, 2019 6:31 pm
»
New mod work in progress - Le Souffel battle
by
ushiri
Sun Mar 10, 2019 1:00 am
»
April 2019 face to face game at Little Gaddesdon
by
Martin
Sat Mar 09, 2019 1:39 pm
»
Stock scenarios with KS Mod AAR
by
risorgimento59
Fri Mar 08, 2019 10:17 am
»
Hello Everyone
by
Didz
Fri Mar 08, 2019 8:11 am
»
LOC Protection Force
by
Grog
Sun Mar 03, 2019 10:07 am
»
Other PC games Waterloo 3D
by
ushiri
Fri Mar 01, 2019 10:15 pm
»
Looking forward to playing SOW and the NW mod
by
Mr. Digby
Wed Feb 20, 2019 2:35 pm
Statistics
We have
1038
registered users
The newest registered user is
WEEEE
Our users have posted a total of
25804
messages in
2035
subjects

Could this give extra immersion and atmospheric depth
The shadows beneath units , Is it possible to alter shadows bigger/smaller or turn them off clientside ?
Or are they a part of each sprite ?
To add more blur to them and make them bigger/thicker so that they get more a feel of a bulk and a
united shadow of the whole unit instead of small very (non realistic look, personal opinion ) sharp shadows that are
on  the cavalry and infantry like in the picture below ?
More to get the look like this:
As they look now it doesnt give a united feel for the unit, and I think this would
improve to  immersion in the game and the overall feel of it.
Even the old Imperial glory had a more blurred and bigger shadow beneath the unit which also
made it look quite neat, mostly on the cav, even though the game wasnt perhaps that great.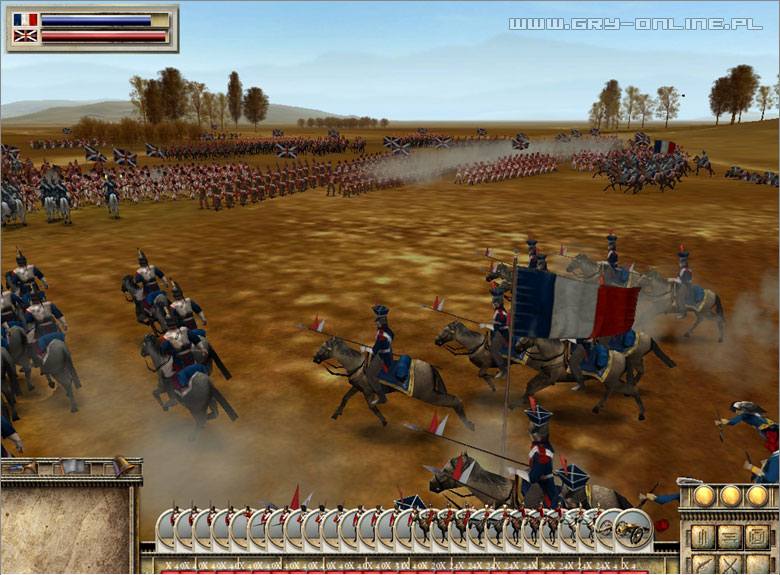 Any comments on this subject from readers of the post would be nice


ushiri




Posts

: 29


Join date

: 2016-08-08


Age

: 43


Location

: Sweden,Skåne,Malmö



They are part of the sprite and cannot be altered or turned off unless you edit the sprite itself.

_________________
The other Martin - Charles Reille, le dernier Maréchal de France.

"Any hussar who has not got himself killed by the age of 30 is a jackass." - Antoine Charles Louis Lasalle, commander of Napoleon's light cavalry, killed in battle at Wagram 6 July 1809, aged 34.

"I had forgotten there was an objective." - Generallieutenant Mikhail Borozdin I

Mr. Digby




Posts

: 5131


Join date

: 2012-02-14


Age

: 59


Location

: UK Midlands





Similar topics
---
Permissions in this forum:
You
cannot
reply to topics in this forum