Latest topics
»
Impromptu Games
by
Morsey
Yesterday at 7:28 pm
»
September 23rd 2018 face to face game at Little Gaddesdon
by
henridecat
Mon Sep 17, 2018 6:17 pm
»
Autumn schedule of face to face games at Little Gaddesdon
by
gunboat diplomat
Mon Sep 10, 2018 4:49 pm
»
1828 dice tables
by
Tim Carne
Sat Aug 25, 2018 2:42 pm
»
Kriegsspiel revised rules 1828
by
Tim Carne
Thu Aug 23, 2018 3:32 pm
»
Other PC games - Command Ops 2
by
Martin
Thu Aug 16, 2018 5:58 pm
»
Other PC games - Campaigns on the Danube
by
Martin
Wed Aug 15, 2018 5:11 pm
»
SOW Scenario Generator
by
Uncle Billy
Wed Aug 15, 2018 3:37 pm
»
Other PC games - Grand Tactician
by
Uncle Billy
Tue Aug 14, 2018 8:41 pm
»
Pre-Painted Metal Block Set
by
LordJesse
Tue Aug 14, 2018 8:31 pm
»
Question about the Movement table in the TFL 1824 rules
by
Therealboss
Tue Aug 14, 2018 7:41 pm
»
Interim Version 1.275 of the KS Napoleon Mod Uploaded
by
IkerBilly
Thu Aug 09, 2018 3:29 pm
Statistics
We have
1027
registered users
The newest registered user is
Chiesetta
Our users have posted a total of
25062
messages in
1987
subjects

Just posted a rather lengthy piece on how AI 'reads' a battlefield.
http://general-staff.com/computational-military-reasoning-tactical-artificial-intelligence-part-1/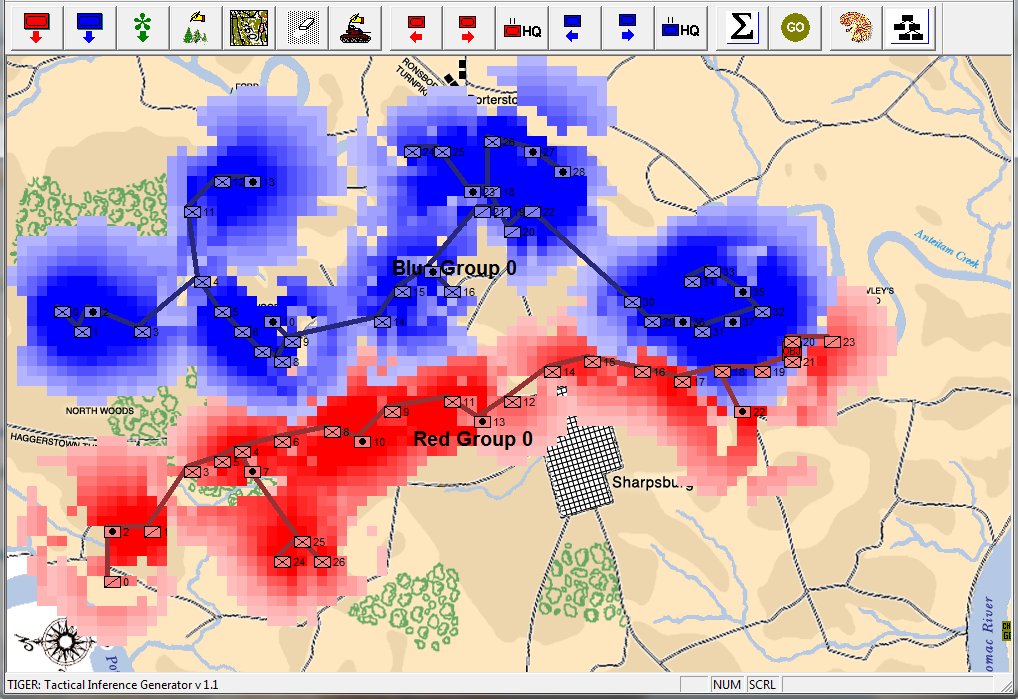 Thanks for posting Ezra.

Not sure I follow everything, but think I understand the general approach.

I do have one question.  Thinking about replayability for any historical or what-if scenario, does Tiger search for a number of good flank attacks and then (perhaps randomly) select one?  Or does it just look for the best one and always choose that?

Martin (J)

Martin




Posts

: 2245


Join date

: 2008-12-20


Location

: London



I've only posted Part 1 of the article on AI. We haven't even got to 'infiltration', 'penetration' and 'frontal assaults' as well as 'restricted avenues of attack', 'restricted avenues of retreat', 'choke points', etc.

But, the TIGER / MATE AI will always try to do a flank attack if it can get away with it.


Similar topics
---
Permissions in this forum:
You
cannot
reply to topics in this forum