Latest topics
»
Impromptu Games
by
MRM
Yesterday at 4:20 pm
»
1914 WW1 Kriegsspiel
by
Master of Europe
Thu Mar 22, 2018 11:27 am
»
Free ACW maps
by
Martin
Tue Mar 20, 2018 5:14 pm
»
Creating OOB mod procedure?
by
Grog
Mon Mar 19, 2018 5:04 pm
»
Leaders and cavalry go underground?
by
billy28804
Mon Mar 19, 2018 4:07 am
»
Sunday 22 April 2018 Kriegsspiel
by
Martin
Sun Mar 11, 2018 4:07 pm
»
KS Napoleon Mod Player's Manual
by
zu Pferd
Sat Mar 10, 2018 2:21 am
»
✯ TWC - PBEM Strategy Wargaming Club ✯
by
Lancier
Fri Mar 09, 2018 10:05 am
»
Ferraris maps of Belgium
by
Tim Carne
Tue Feb 27, 2018 1:24 am
»
Game Crashes when troops ordered into column
by
Uncle Billy
Mon Feb 26, 2018 3:11 pm
»
WW2 player travelling back in time
by
Josey Wales
Sun Feb 25, 2018 7:12 pm
»
Set Up for SOWWL NAPOLEON GAMES For Kriegspiel style
by
Mark87
Sat Feb 17, 2018 6:22 pm
Statistics
We have
1011
registered users
The newest registered user is
Nigel_B
Our users have posted a total of
24511
messages in
1958
subjects

I've just uploaded my post about artificial intelligence for implementing various offensive maneuvers (envelopment, turning, infiltration, etc.).
http://general-staff.com/a-wargame-55-years-in-the-making-part-3/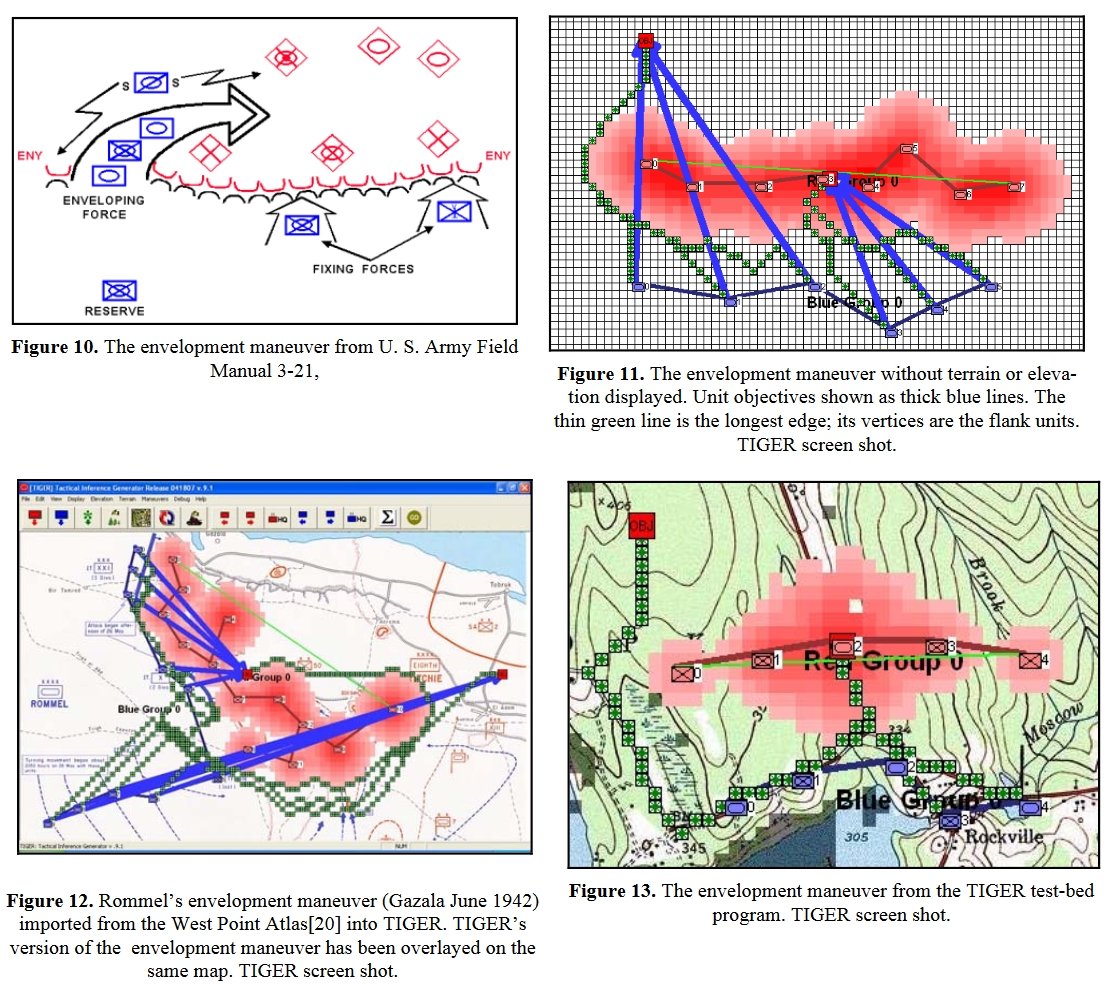 The elements you've described in this discussion are missing in virtually all computer war games I've played. The result is a very easy win for any human player unless the program cheats by bumping up the stats of the computer's side.

However, I think the real test of competent AI would be with respect to the defending side. Although defense is generally easier than the attack, choosing a good defensive position or moving to a better defensive position while not completely abandoning the battle objective, if possible, would be a much harder for a computer to identify. Or knowing when the attack has run out of steam and it may be time to launch a counterattack on some part of the field is a notion that humans intuitively grasp but would be difficult for a computer to handle algorithmically. That would suggest using a learning AI.


_________________
I can make this march and I will make Georgia howl.

Uncle Billy




Posts

: 2979


Join date

: 2012-02-27


Location

: western Colorado



It's said that Napoleon would quiz his junior staff as they traveled about defensive positions utilizing the terrain they were passing through. I agree with everything you said, defensive positions should be easier, but...

I am looking forward to working on defensive AI in the near future. Also, think of Sherman and Johnston and the approach to Atlanta. Johnston kept taking up superb defensive positions and Sherman kept outflanking him!

---
Permissions in this forum:
You
cannot
reply to topics in this forum