Latest topics
»
Impromptu Games
by
Grog
Yesterday at 7:03 pm
»
AARs - post here all after battle comments and replay files
by
Uncle Billy
Yesterday at 3:11 pm
»
Napoléonien Stratagème - Follow the Eagle!
by
Lancier
Tue Jan 15, 2019 11:28 am
»
Scouting crashes
by
Taff1943
Mon Jan 14, 2019 1:54 pm
»
Waterloo 3D
by
Mr. Digby
Fri Jan 11, 2019 5:34 pm
»
Email about new messages error
by
ushiri
Fri Jan 11, 2019 5:26 pm
»
Marching in columns suddenly shift to other formation ?
by
ushiri
Fri Jan 11, 2019 5:25 pm
»
Problem with KSFrenchScenario 2
by
Taff1943
Tue Jan 08, 2019 3:39 pm
»
KS Napoleon Mod 1.29 & Supplemental Maps 1.19 Released
by
Taff1943
Mon Jan 07, 2019 6:43 pm
»
Stand-alone OOBs
by
remus
Mon Jan 07, 2019 3:18 am
»
Supply wagons, why do they exist ingame and how can they be improved.
by
Martin
Sat Jan 05, 2019 3:29 pm
»
Possible to adjust minimum camera height ?
by
Uncle Billy
Sat Jan 05, 2019 3:16 pm
Statistics
We have
1030
registered users
The newest registered user is
EF
Our users have posted a total of
25507
messages in
2017
subjects

I've just uploaded my post about artificial intelligence for implementing various offensive maneuvers (envelopment, turning, infiltration, etc.).
http://general-staff.com/a-wargame-55-years-in-the-making-part-3/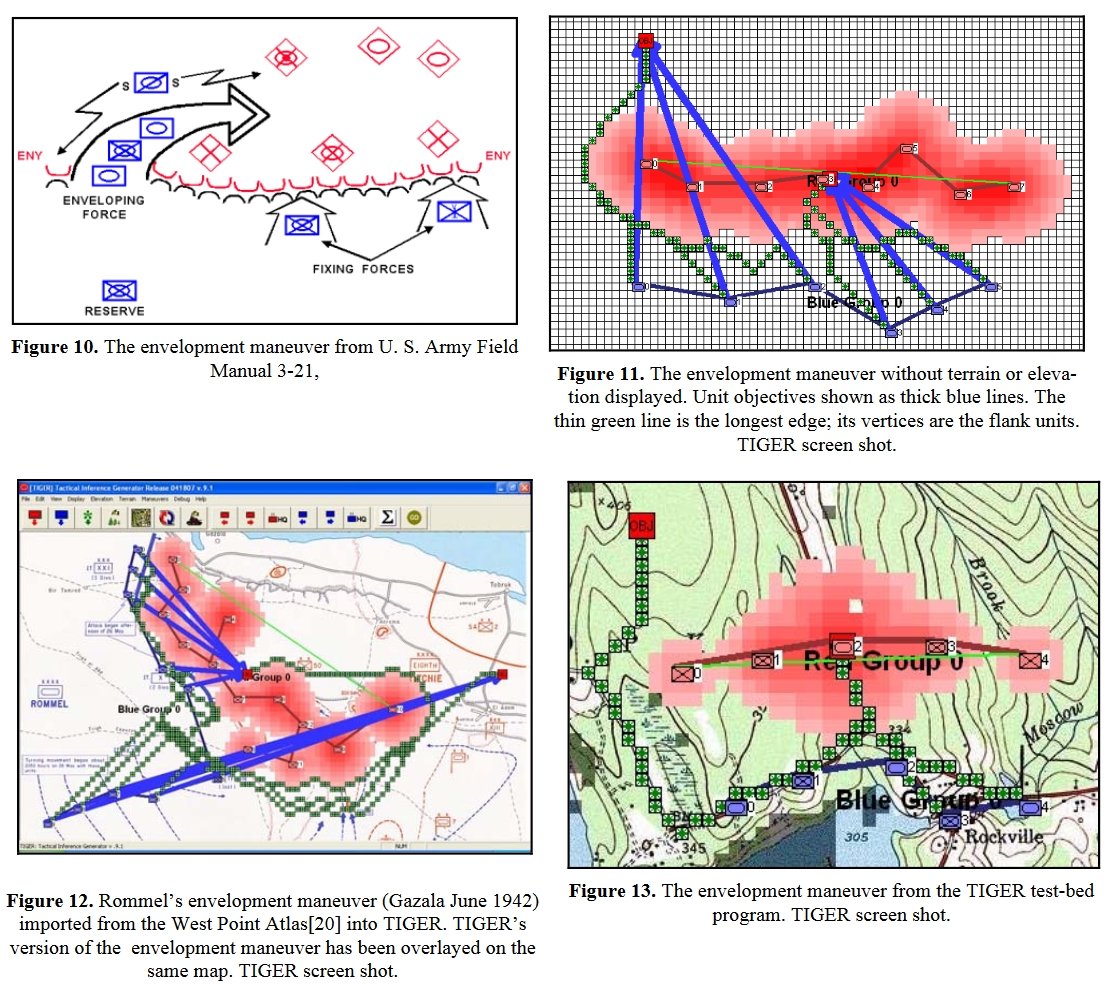 The elements you've described in this discussion are missing in virtually all computer war games I've played. The result is a very easy win for any human player unless the program cheats by bumping up the stats of the computer's side.

However, I think the real test of competent AI would be with respect to the defending side. Although defense is generally easier than the attack, choosing a good defensive position or moving to a better defensive position while not completely abandoning the battle objective, if possible, would be a much harder for a computer to identify. Or knowing when the attack has run out of steam and it may be time to launch a counterattack on some part of the field is a notion that humans intuitively grasp but would be difficult for a computer to handle algorithmically. That would suggest using a learning AI.


_________________
I can make this march and I will make Georgia howl.

Uncle Billy




Posts

: 3285


Join date

: 2012-02-27


Location

: western Colorado



It's said that Napoleon would quiz his junior staff as they traveled about defensive positions utilizing the terrain they were passing through. I agree with everything you said, defensive positions should be easier, but...

I am looking forward to working on defensive AI in the near future. Also, think of Sherman and Johnston and the approach to Atlanta. Johnston kept taking up superb defensive positions and Sherman kept outflanking him!

---
Permissions in this forum:
You
cannot
reply to topics in this forum