Latest topics
»
Sandbox battle. wandering troops
by
stephen
Yesterday at 10:46 pm
»
September 23rd 2018 face to face game at Little Gaddesdon
by
henridecat
Sun Jul 15, 2018 7:33 pm
»
Impromptu Games
by
Morsey
Sun Jul 15, 2018 6:50 pm
»
Any interest in a new campaign?
by
Hannibal
Sun Jul 15, 2018 3:40 pm
»
SOW Scenario Generator
by
stephen
Sun Jul 15, 2018 10:34 am
»
Kriegsspiel at Origins 2018
by
Martin
Sat Jul 07, 2018 12:40 pm
»
Pre-Painted Metal Block Set
by
timothylrose
Thu Jun 21, 2018 10:33 pm
»
Interim Version 1.275 of the KS Napoleon Mod Uploaded
by
Uncle Billy
Thu Jun 21, 2018 1:09 am
»
Austria 1809 OOB with French Guard
by
Uncle Billy
Sun Jun 17, 2018 3:41 pm
»
A gift from the Southern California Kriegsspiel Society to the Kriegsspiel community of Little Gaddesden
by
Martin
Fri Jun 15, 2018 2:25 pm
»
Sunday 24 June Napoleonic Kriegsspiel
by
Martin
Thu May 31, 2018 6:06 pm
»
The Groghead Crew just finished a 1 1/2 year of Vol de a'igle III
by
Iconoclast
Wed May 30, 2018 10:24 pm
Statistics
We have
1020
registered users
The newest registered user is
stephen
Our users have posted a total of
24900
messages in
1981
subjects

Newbie question!
Am I right in thinking that the KS Waterloo mods can be played in SP or is it only for MP please?
Cheers.

Reed




Posts

: 2


Join date

: 2016-07-29



Hello Reed, and welcome
The KS mod can be played SP, in fact, I'm just about to playa game now

A few points:
- Make sure that you pick a map that has a country name in the title eg Austria.xxx, France.xxx, Russ.xxx. Many of the stock maps will also work eg Quatre Bras, Waterloo etc but some don't.
- Pick an OOB which starts KS.xxx
- Occasionally (if you play 'Hunt them Down' mode), there will be a game where the enemy (AI) army keeps most of its forces at their starting point and only commits one or two brigades for most of the game. This now happens quite rarely, thanks to Kevin's recent improvements but it can happen: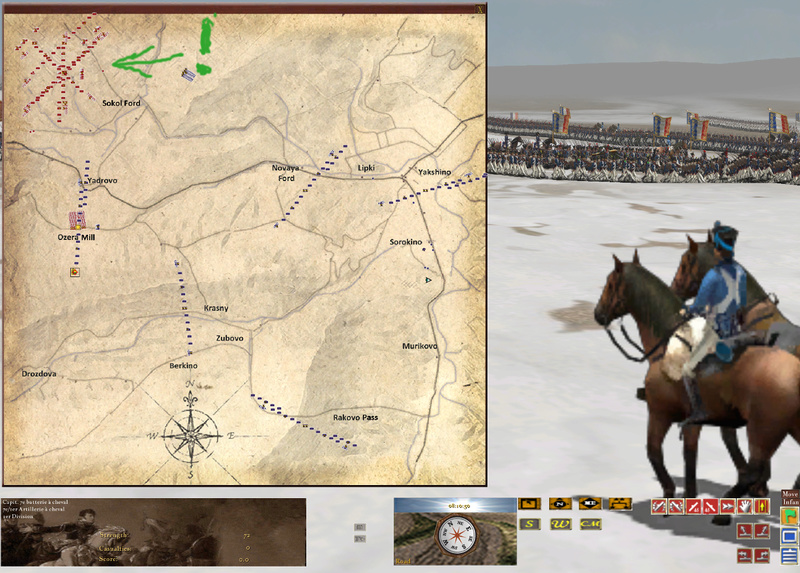 Have a great game and feel free to join us for MP if you can. Its a very friendly and supportive group
Mike

Grog




Posts

: 598


Join date

: 2012-08-31


Age

: 49


Location

: Nottingham, England



KS also has quite a few scenarios made for both SP and MP comsuption, you can find them in user scenarios. Although some require Gettysburg or other maps. I am also working on rejigging the waterloo scenario to work with KS units. I've also got first release ready, I am just having trouble with getting Blucher to work.

Theodor Schmidt




Posts

: 13


Join date

: 2016-02-06





Similar topics
---
Permissions in this forum:
You
cannot
reply to topics in this forum